If you live in an area where the municipal water supply is hard, then you know that it can significantly affect the way your skin and hair look and feel. It may make your shampoo and soap less effective, and it can dry out your hair and leave your skin looking dull.
You probably also know that many cities add chemicals like chlorine to their water. The argument for doing it is that chlorine kills harmful bacteria, but chlorine itself can be harmful.
Whole-house water filters can be very expensive. You may have searched for an alternative that costs less. One product that claims to have the solution is Nature Spa Shower Head. In this review, we'll explain what the product is, how it works, and who makes it. We'll check out the scientific research to see if there's any data to back up the claims made about the product. At the end of the review, we'll give you a list of pros and cons as we see them and make a final recommendation about whether Nature Spa Shower Head is worth buying.
What is Nature Spa Shower Head?
Nature Spa Shower Head bills itself as the "world's leading eco-friendly shower purifier." Simply stated, it's a shower head with a built-in filter. The filter is specifically designed to do two things. First, it filters out the minerals (like calcium and magnesium) that make water "hard." Hard water can leave a film on your shower, hair, and skin. It has a drying effect and may cause skin irritation and other health issues.
Second, the filter also removes chlorine from your water. Later on, we'll check out the research about the effect chlorine has on the human body. The result is said to be water in its natural state, without any of the things that can affect the health and appearance of your hair, skin, and body.
The other thing that Nature Spa Shower Head does is to reduce water usage without affecting water pressure. Given that water shortages are a concern across the globe, it makes sense to conserve water when we can. Of course, cutting back on your water usage can also help you save money on your water bill.
Who Makes Nature Spa Shower Head?
Nature Spa Shower Head is made by a group of self-described "nature-loving health enthusiasts." The parent company that makes the product is called Swell Ecomm Enterprises, LLC. Nature Spa Shower Head is their first product.
The company says that they want to "create the best products to help people achieve a clean, healthy, and happy lifestyle. We're passionate about what we do and can't wait for you to see what a difference our products make!"
How Does Nature Spa Shower Head Work?
Nature Spa Shower Head is a relatively simple product. As we said earlier, it's a shower head with a built-in filtering system that's designed to remove harmful minerals and chemicals from your water. A lot of people live in areas where the municipal water is unsafe to drink, yet they shower in it every day. This product is designed to solve that problem.
The filtration system used by Nature Spa Shower Head is an alkaline filtration system. It removes the minerals most commonly associated with hard water, including calcium and magnesium. It also removes other impurities, including harmful chemicals that are sometimes added to water, including chlorine. The filtration leaves you with water at the perfect pH level for healthy skin and hair.
The Nature Spa Shower Head also uses something called the SmartPressure™ System to give you a steady spray of water that reduces your water usage without lowering the water pressure. That's an issue with many water-saving shower heads, which reduce usage but leave you with a sad stream of water that won't rinse the shampoo out of your hair. The company says that Nature Spa Shower Head can increase your water pressure by as much as 150%.
Finally, Nature Spa Shower Head has three stimulating settings: Rain, Massage, and Combined. These settings are designed to get you clean while also providing healthy stimulation for your skin. The massage setting can also help ease tight muscles and leave you feeling relaxed all over.
Is Nature Spa Shower Head Easy to Install?
Nature Spa Shower Head is a product that requires installation. Sometimes, products that need to be installed can be difficult to handle. They may require expert knowledge or an array of special tools.
Fortunately, that's not the case with Nature Spa Shower Head. The instructions are clearly written and easy to follow – definitely a plus when you consider how many badly written instruction manuals are out there! All you need to install it is a pair of pliers and about 10 minutes.
Of course, you'll also need to remove your old shower head, but traditional shower heads are usually easy to remove. Even somebody with little or no home improvement experience should be able to handle the installation of the Nature Spa Shower Head.
Who Can Use Nature Spa Shower Head?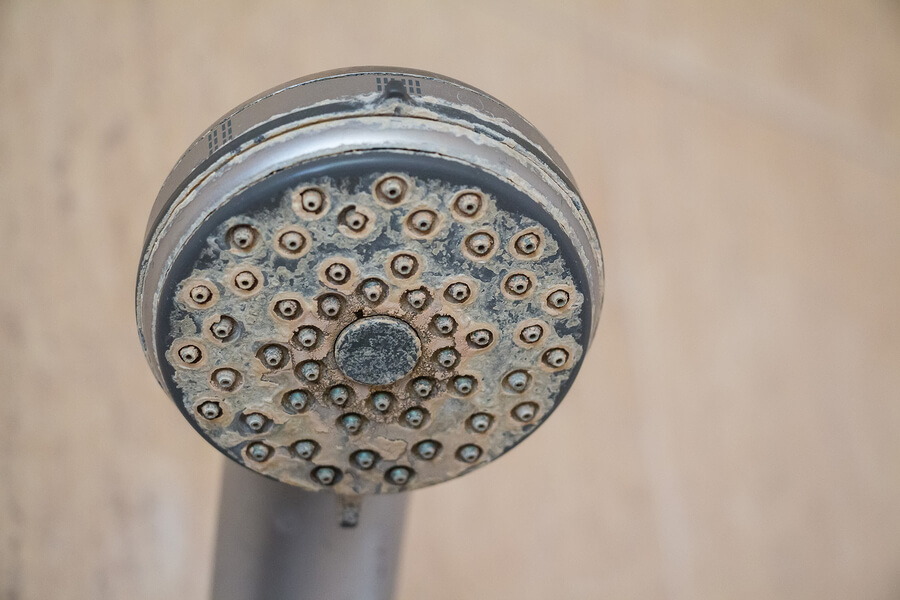 Nature Spa Shower Head is a product that can benefit everybody. The biggest benefits will likely accrue to people who live in areas with very hard water. However, even cities without hard water may use reclaimed water that they treat with chlorine and other chemicals. It tastes terrible and is horrible for your skin and hair.
If you have noticed that your soap and shampoo don't lather when you use them, that's a sign that you have hard water. And, if your tap water has a nasty taste or smell, then you can bet that there are chemicals or microorganisms in it that may be impacting your health when you shower with it.
Even people who get their water from a well may be benefit from Nature Spa Shower Head. The filtration system perfects the pH of the water, and the SmartPressure™ System can help you conserve water every time you shower.
What Will You Get if You Order Nature Spa Shower Head?
Nature Spa Shower Head is a very simple product. Your order will include the shower head itself plus some easy-to-follow instructions to help you install it.
Sometimes, products that are sold online come with an array of bonus items to convince you that you're getting your money's worth. That's not the case with Nature Spa Shower Head.
The company does offer discounts if you buy more than one shower head. If you have multiple bathrooms in your home, it makes good sense to buy a Nature Spa Shower Head for each one so everyone in your family can shower in clean, safe water.
Later in the review, we'll explain the pricing system, including shipping costs.
Is There Research to Back Up the Claims About Nature Spa Shower Head?
The company that makes Nature Spa Shower Head makes some significant claims about what their product can do in terms of removing hard water and chlorine. They also mention the harm that hard water minerals and chlorine can do to your health. Let's see what the scientific community has to say about those claims.
The first question we asked was whether chemicals in shower water could permeate the human body through the skin. We found a study that showed that skin and mucosa (mucus membranes like the ones in your lips and mouth, for example) could absorb chemicals that were added to water.
A 1997 study from Finland found that drinking chlorinated water significantly increased the risk of bladder cancer in women. The study did not look at absorption of chlorine in the shower, but it does demonstrate the link between chlorine and cancer.
A 2006 study took it a step farther and looked at the risks of bathing, showering, and swimming in chlorine-treated water. It found that there was a significant increase in the lifetime risk of cancer associated with repeated exposure to chlorine.
We also found a study that determined that the minerals in blackboard chalk, which include calcium carbonate (a mineral commonly found in hard water supplies) could cause contact dermatitis in some people who used it. It stands to reason that calcium carbonate in water could have the same effect as calcium carbonate in chalk.
The key takeaway here is that there is a definite risk associated with showering in hard water and in water that's been treated with chlorine. Using Nature Spa Shower Head may help to mitigate those risks.
Pros and Cons of Nature Spa Shower Head
It's always a good idea to consider the pros and cons of buying a product before you spend your hard-earned money to purchase it. Here are the pros and cons of Nature Spa Shower Head as we see them, beginning with the pros:
Nature Spa Shower Head removes calcium, magnesium, microorganisms, and harmful chemicals like chlorine from the water you and your family use for showers.
There's ample evidence to show that hard water and chlorine are linked to skin conditions like dermatitis and eczema, and even to an increased risk of cancer.
Nature Spa Shower Head can help you save a significant amount of money on your water bill each month.
The Nature Spa Shower Head is simple to install and requires no special tools or experience.
This product is sold online and can be delivered right to your door.
Here are a few potential downsides to consider:
Nature Spa Shower Head only purifies the water that comes through the shower head and will not affect your drinking water or the water you use to do laundry or wash dishes.
People who use well water may not need a shower filter to remove harmful chemicals.
This product is only sold online and not in stores.
The price may seem high for a shower head.
Overall, we're inclined to believe that the pros outweigh the cons. The price might seem high when compared to a regular shower head, but most shower heads don't filter out chemicals, hard water minerals, and reduce your water consumption at the same time.
How Much Does Nature Spa Shower Head Cost?
By now, you are probably wondering how much you will need to pay to get Nature Spa Shower Head and enjoy pH-balanced, safe water when you shower. The company is offering Nature Spa Shower Head at a special reduced price with additional discounts if you buy more than one shower head at a time. The original price was $66.65 per unit. Here's how the pricing breaks down:
1 costs $39.99 (40% off the original price)
2 costs $73.99 ($37 per unit, 45% off the original price)
3 costs $99.99($33.33 per unit, 50% off the original price)
4 costs $127.99 ($32 per unit, 52% off the original price)
5 costs $149.99 ($30 per unit, 55% off the original price)
As you can see, you can save a significant amount by ordering multiple shower heads – something that makes sense if you have more than one shower in your home.
The company is waiving the shipping fee for Nature Spa Shower Head, which means that the prices you see listed here represent the true cost of ordering this product. There are no hidden charges.
Nature Spa Shower Head comes with a limited lifetime warranty which covers manufacturing defects but not normal wear and tear. However, you can pay an additional $4 to get a full lifetime protection and replacement warranty, which will ensure that you can get a free replacement at any time.
Our Final Recommendation
Our final recommendation is that Nature Spa Shower Head is a product that is worth trying, particularly if you have skin conditions caused by hard water. It's also a beneficial product for anybody who lives in an area where the water supply is treated with chlorine and other chemicals, or for anybody who wants to save money on their water bill each month.
To order your Nature Spa Shower Head today, please click here now.